Lesser-Known Hacks for Effective Magazine Advertising
Are you considering advertising your business in a magazine? Your target audience expects slick ads that should also be more captivating than newspaper ads. A good rule of thumb is to make the copy as mesmerizing as a radio spot. While you strive to make your magazine ad effective, ensure that it is visually appealing. Readers are very good at quickly judging what strikes interest and what doesn't. Here are key points to consider.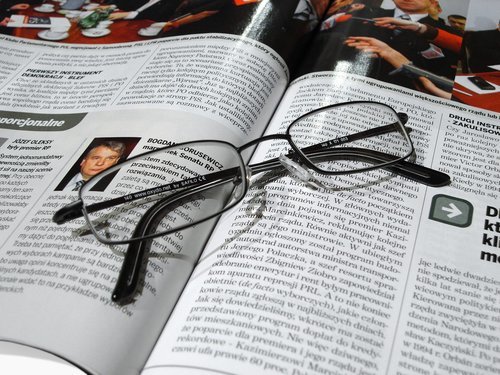 Start With Mock-Ups
It is essential to develop multiple ad designs and concepts. Experiment by placing mock-ups of the ad in old copies of a magazine you want to advertise in. See how they compare while flipping through pages. Take note of the designs that grab your attention quickly. Since you might have a biased opinion, seek opinions from other people.
Gift the Audience
People who are fond of magazines and newspapers have one challenge in common: how to organize the stacks of papers around their houses. How about offering a free magazine holder to your leads? Appreciate prospects while teaching them a home organization tip. Choose a variety of magazine racks and holders at Royaldesign.com. They come in varied shapes, colors, and sizes, ideal for thick and lighter magazines.
Grab Consumer's Attention With Striking Images
Did you know that some people buy magazines to check out the most attractive pictures? Readers naturally gravitate towards peculiar images and graphics. As such, they are more likely to read ad copies with compelling pictures.
Eye-Catching Headlines and Phrases
One of the tried-and-tested features of sales copies is an attention-grabbing headline. Include a slogan or logo that establishes a solid tone for the message you want to put across. Be careful not to include controversial ideas, and the humor must be sensible. Sometimes, it is not easy to create a humorous concept that will please everyone. So, make sure that the jest doesn't offend anyone. However, clever punchlines can grab the attention of most people.
Simple and Clear Pitch
A sales pitch should be straightforward and precise. Tell the reader how they will benefit from your product or service and keep the points short. Potential clients don't treat ads like novels, so they will not spend much time reading lengthy notes. Imagine you had 15 seconds to capture the reader's attention and explain the value proposition. You don't have to do small talks or use long phrases. Going straight to the point goes a long way.
The idea of marketing your business through a magazine is to make it easy for prospects to place orders. Give them incentives like a magazine holder, enchant them with language and graphics, and don't forget to add your contact details.